In ca. 11-14 Tagen lieferbar
inkl. MwSt. zzgl. Versandkosten
Versandkostenfreie Lieferung (DE)!
Momentan nicht vorrätig, trotzdem bestellbar. Bitte kontaktieren sie uns.
Artikel-Nr.:

SmartHeadSet
-1x Master & 1x Remote -The Smart-Com wireless headset system consists of one "Master"...
mehr
Produktinformationen "Smart-Com RC Headset set"
-1x Master & 1x Remote
-The Smart-Com wireless headset system consists of one "Master" and up to four "Remote" headsets. Smart-Com has a built-in Digital Enhanced Cordless Technology (DECT) with Dialog SC14S DECT Module to give you the ability to communicate clearly in real-time, within a 300 meter range.
-The Smart-Com electronic System includes the battery, an internal charger and a 0.96 inch LCD which are encased within the headset. The system works with a base station and the headsets are field-programmable.
-Smart-Com headsets allow for simultaneous talk and two-way voice communication with partners. The flexible mic boom has a 270° rotational movement and can be easily interchanged between the left and right side, with the use of an Aux Switch. The microphone can be muted by a simple movement of flipping up the boom mic.
-Smart-Com headsets also include a programmable SmartPit voice prompt function. This function includes Practice Mode, Timer Mode and Race Mode. The Start/Pause/Reset operating function is controlled by the Pit crew using the button on the mic boom arm.
Practice Mode – voice prompt lap time feedback to Master and Remote Headset immediately once pit crew triggers the button on mic boom arm.

Timer Mode- programmable timer reminder preset by Master Headset. Timer voice prompt reminder feedback to Master and Remote Headset automatically once triggered.

Race Mode- Programmable Race and Fuel time reminder preset by Master Headset. Race time and Refuel time voice prompt reminders will automatically remind once the race started by Pit Crew.
-Replaceable Lithium Battery – the Smart-Com wireless headset comes complete with a rechargeable lithium battery which is installed in the headset. The batteries are lightweight Standard SLB-1137D type. They fully charge in approximately 1 hour and once fully charged allows the headset to operate for up to 4 hours. As they are removable, they can be charged externally with any LP Standard charger and can be changed out in seconds.
-Internal Charger – all Smart-Com headsets are built with an internal charger inside the battery compartment of the headset and are charged using a USB-C cable with a standard 5V/1A adapter. When each battery reaches full charge, the corresponding LED will turn from red to green indicating that the battery is ready to go. Magnetic adaptors and cables are optional accessories. The accessories allow the headset to have a quick "plug and release" from the charging cable.
Note: Type-C Charging Cable and External Charger are optional accessories.
-Travelling Bag – a soft carrying bag is included in order to keep your headset system stored safely. The case is constructed with waterproof nylon and includes internal compartments (including a pocket with a velcro enclosure for the charger and any spare batteries).
-PU Leatherette Earpad (ONLY INCLUDES WITH BLUE AND RED COLOUR VERSION) – In order to ensure its comfort level is at the maximum, we have used a PU Leatherette material for the earpads of our Smart Headset. The breathability and skin-friendly texture of the newly improved earpads are filled with inert memory foam which molds in response to heat and pressure, evenly distributing the weight to ensure comfortable wear. Built to be soft and delicate, you won't feel tired and experience fatigue even after long hours of use.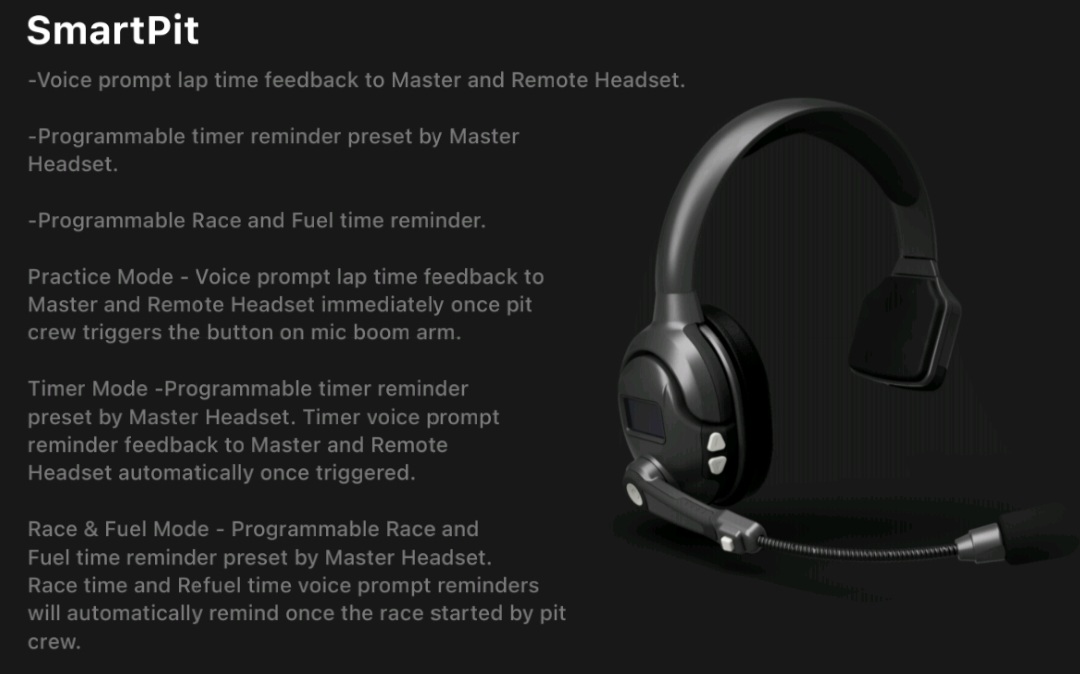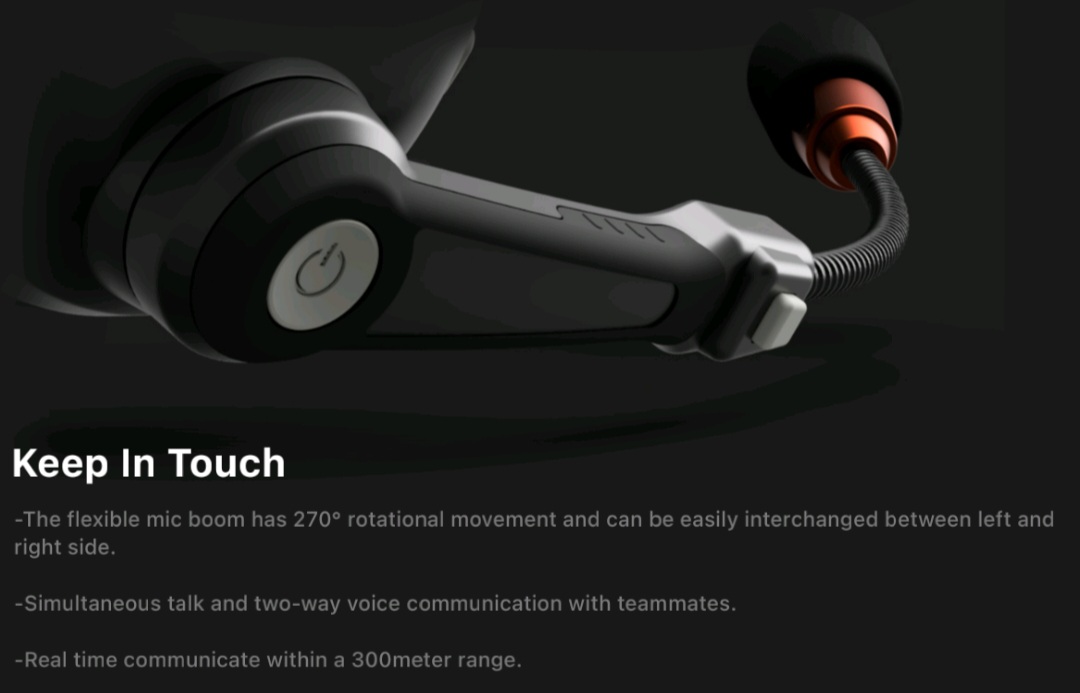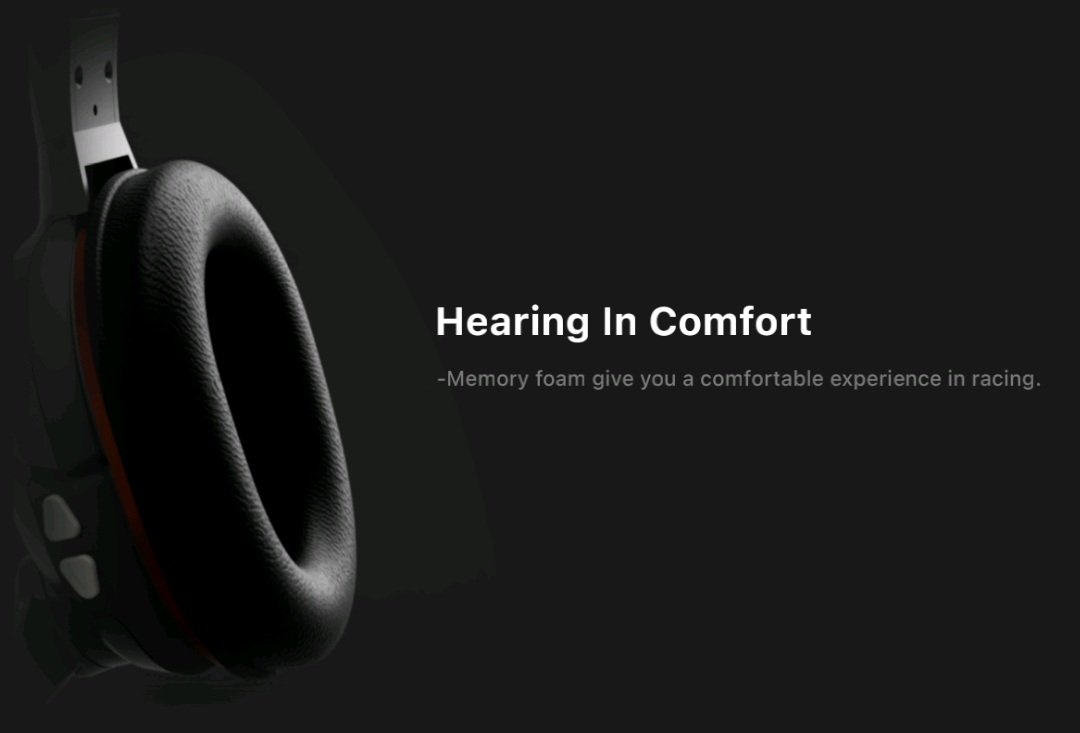 "Smart-Com RC Headset set"
Bewertungen lesen, schreiben und diskutieren...
mehr
Kundenbewertungen für "Smart-Com RC Headset set"
Bewertung schreiben
Bewertungen werden nach Überprüfung freigeschaltet.